Get your bargain on.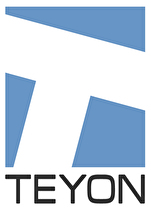 Teyon's most popular 3DS eShop games will be on sale for a two week period beginning this Thursday.
Starting on February 20 and ending March 6, the Polish developer and publisher will discount games up to 66% on the 3DS eShop. The sale applies to both the North American and European eShop.
Here is a handy list of the games discounted, including their price and a brief description:
Bird Mania Christmas 3D: $/€0.99 (was 1.99) A Jetpack Joyride-like "runner" following a Christmas hat-wearing Bird, Mojo, trying to fly his way back to Africa.
Robot Rescue 3D: $/€0.99 (was 2.99) A puzzle compilation including remastered versions of the first two Robot Rescue titles, plus twenty new levels.
Heavy Fire: Special Operations 3D: $/€2.99 (was 4.99) An on-rail arcade shooter set in the Middle East. Choose from three different characters with distinct attributes.
Heavy Fire: Black Arms 3D: $/€2.99 (was 4.99) The sequel to Special Operations, this time set in South America to stop illegal arms trade.
Crazy Chicken: Director's Cut 3D: €0.99 (was €1.99 -- European eShop only) Take the director's seat and hunt down the chickens that are rampaging through your movie studio.
Crazy Chicken: Pirates 3D: 99¢ (was $1.99 -- American eShop only) A point-and-shoot action game where you gun down chicken pirates who are desperately fighting back.