Which games will you spend your points on?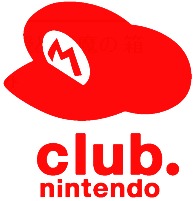 Donkey Kong Jr., Pictobits, Punch-Out!! (NES), and Super Mario RPG: Legend of the Seven Stars are this month's Club Nintendo digital game rewards.
Both Donkey Kong Jr. and Pictobits are available for 150 Coins each and are redeemable through the 3DS eShop. Punch-Out!! (NES) is 200 Coins and can be download onto Wii U platforms through the eShop. Finally, Super Mario RPG, also 200 Coins, is downloadable through the Wii Shop Channel on Wii U, via Wii Mode, or through the same shop on traditional Wii consoles.