After a month delay, the service is finally available stateside.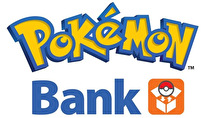 Pokémon Bank is now available for download in the Nintendo 3DS eShop in North America. The app is free to download and a trial period has been implemented through March 14. Following that date, a yearly fee of $4.99 will be required in order to continue using the app.
The service allows players to download their Pokémon into Pokémon Bank servers where they will be able to store up to 3,000 Pokémon and manage them for better organization. It also allows them to download the Pokémon Transporter app, which gives the player the opportunity to transfer their Pokémon from Pokémon Black, Pokémon White, and their respective sequels.
Originally scheduled for release on December 27, 2013 in North America, the app was delayed a few days before it's scheduled release due to server problems within the Nintendo 3DS eShop. It was released in Europe and Australia earlier this week.