Two cool posters for New Leaf fans.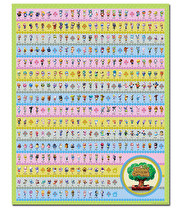 An Animal Crossing: New Leaf 2-Poster Set is now available as a reward for North American Club Nintendo members at a cost of 500 coins.
The first poster focuses on New Leaf characters that can, and will, appear in any players village in a setting that looks like the Animal Crossing Plaza. The second poster is a big list of all the standard villagers that appear in New Leaf.