Popularity proves too much for Nintendo.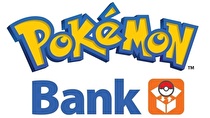 The December 27 launch of the Pokémon Bank and Poké Transporter applications has officially been postponed by Nintendo and The Pokémon Company according to a support message citing high volumes of traffic on the Nintendo Network as the cause. Both applications have also been pulled from Japan's eShop for similar reasons and no new launch date for the software has been provided as of yet.
High Nintendo Network traffic has also been causing users to have trouble creating Nintendo Network IDs and downloading eShop content on both the 3DS and Wii U.
The Pokémon Bank and Poké Transporter will eventually allow players to store up to 3,000 Pokémon from older titles and transfer them over to Pokémon X and Y, in place of older transfer systems like the Pal Park. The service was originally supposed to be available until January 31st as a free trial, before paid service began for $4.99 a year. However, it also hasn't been confirmed whether or not this will be extended due to the delays.