Make an appointment with Dr. Luigi in this week's Nintendo Downloads.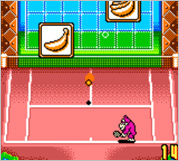 This week the Year of Luigi continues with the release of Dr. Luigi on the Wii U. We also have a few other unique titles, such as CastleStorm and Cubit The Hardcore Platformer Robot, as well as a couple of Virtual Console titles.
Wii U and 3DS eShop Sales
Ubisoft Wii U and Nintendo 3DS Sale - 30 percent off select Ubisoft Wii U and 3DS titles from now until December 31
Atlus Sale - Select Atlus 3DS titles are on sale from now until 9 a.m. PT, January 6
3DS eShop Games
Cubit The Hardcore Platformer Robot - $2.99
As its name suggest, Cubit is a "hardcore platformer/endless runner. If games like Mario and Rayman are too complex, Cubit's one-button gameplay just might be for you.
Bird Mania Christmas 3D - $1.99
If you're not into platforming, however, you can pick up Bird Mania Christmas 3D. It's like an endless runner, but you're not running, you're flying. Of course, it comes a day late for Christmas, but you could always pretend that it's Christmas all month long.
If those titles are bit to mindless for you, you may want to try EDGE. It was released early on the Wii U, but this cubic puzzle game is the perfect pick up and play title for the 3DS.
Wii U eShop Games
The Year of Luigi isn't over yet. We all know Mario is a competent doctor, well how about his brother Luigi. Now he gets his chance to line up some pills and kill some germs. Its the same Dr. Mario puzzling you love, but this time with a green tint.
Ever want to storm castles? Well, now's your chance. CastleStorm puts you in control of your castle's defenses as you try to annihilate the opposing kingdom. The game feels a bit like Angry Birds if it had a medieval setting that allowed you greater controller over your projectiles and units.
3DS Virtual Console
If you were disappointed with Mario Tennis Open's lack of the RPG mode, well look no further. Mario Tennis may be an old game, but if you're looking for a tennis RPG, this Game Boy Color classic is the first place you should look.
Wii U Virtual Console
Finally, Super Punch-Out!! is out on the Wii U Virtual Console. You may not get the chance to fight Mike Tyson, but you can hone your boxing skills in glorious 16-bit graphics.