Additional functionality get!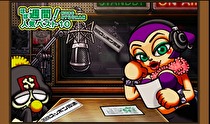 Daigasso! Band Brothers P, the rhythm game that was released last month in Japan on the Nintendo 3DS, is set to receive a continued support and updates in the coming months, Iwata revealed at the latest Nintendo Direct in Japan. Following the Direct, users were able to upload musical creations to YouTube through the Suppon Hōsō Channel (Suppon Broadcasting Channel) in Japan. Additionally, Nintendo released a free app on the eShop that allows 3DS users without a copy of Band Brothers P to play with their friends locally.
Further updates that are in the works for the game include various user interface updates and the ability to play with friends directly online. For more about Daigasso! Band Brothers P, be sure to check out Daan Koopman's review here.