Now can we please get some N64 games on the Wii U Virtual Console?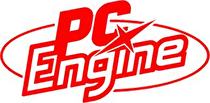 TurboGrafx-16 (known as PC Engine in Japan) and MSX games are getting Virtual Console releases in Japan.
The Wii U will be receiving Bonk's Adventure (TurboGrafx-16),for 600 yen and Parodius (MSX) for 800 yen. The Nintendo 3DS is set to get China Warrior and Gradius (both TurboGrafx-16 titles) for 600 yen. All of these games are being released on December 25.
There is no information available on if and when these games will come to other territories.