Get ready to pull your hair out in one of Mario's toughest adventures.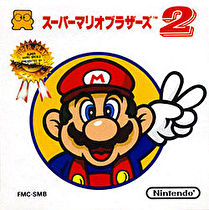 This month's Club Nintendo games are Mario's Picross, Starship Defense, Super Mario Bros.: The Lost Levels, and Balloon Fight.
Mario's Picross is the 3DS Virtual Console release of the now classic Game Boy puzzle game. Chip away at grids to form images, many of which are themed around the famous mustachioed plumber. This can be your new gaming addiction for only 100 coins, and is available only on the 3DS eShop.
In one of the best games released on the DSiWare service, Starship Defense is a tower defense game set in space. 150 coins will earn you this one, only on the 3DS eShop.
Super Mario Bros.: The Lost Levels was actually the original Super Mario Bros. 2 in Japan. Deemed too hard for the American audience, we received a Mario version of Doki Doki Panic instead. From the start this is one challenging Mario game, you can face your fears and play it for only 150 coins on the Wii U eShop.
The last Club Nintendo game is the NES classic Balloon Fight. In a game very similar to Joust you, uh...to tell you the truth I don't know what the heck is going on in that game, except that you don't want your balloons popped. It is a fun game though! It can be yours for 200 coins on the Wii U eShop.
These games will be yours for the taking until January 12, when they will be replaced by four different games, so act fast.