The Pikmin and 1080° Snowboarding director is still at Nintendo.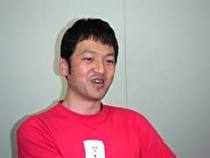 A recent Twitter post from the current lead Tekken designer has let slip that Nintendo could be working on a brand new IP.
Katsuhiro Harada was asked by a fan what Masamichi Abe, an old colleague of his, is up to these days. According to Harada, Abe is working on "some Nintendo original title."
Masamichi Abe previously worked on games such as Tekken and Tekken 2 with Namco before transitioning over to Nintendo. He has worked both at Nintendo EAD in Kyoto, Japan, and Seattle, Washington. Abe has also served as a director on titles like 1080° Snowboarding, Pikmin & Pikmin 2, Metroid Prime: Hunters, Mario vs. Donkey Kong: Minis March Again and Aura Aura Climber.