The 3DS remains number one.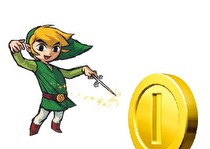 Since the price drop of the Wii U, sales have gone up over 200 percent in the United States.
Reporting 15 days of sales data, the price drop of the Wii U Deluxe Set from $349.99 to $299.99 has improved sales of the Wii U signifigantly, over 200 percent. Nintendo also credits the sales increase to The Legend of Wind Waker HD Wii U bundle.
Sales of the 3DS have stayed strong with it remaining the number one selling system in the US for the fifth month in a row.