Toki Tori, Edge, and Rush will all be coming to the Wii U this year.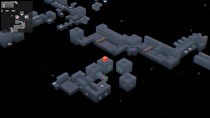 Two Tribes, the developer behind Toki Tori 2, are bringing three of their previously released games to the Wii U.
The first game coming in October is Toki Tori, the precursor to Toki Tori 2 is a puzzle platformer, Edge is a retro inspired 3D platformer, and Rush is a 3D puzzle game that has you helping cubes reach their given destination.
Each game supports Off-TV Play and will sell for $1.99/€ 1.99 each at launch. Later on each will be $3.99/ € 3.99.