I'm guessing this DLC won't consist of new levels.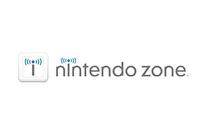 New exclusive Nintendo Zone content is coming to Animal Crossing: New Leaf, Kid Icarus: Uprising, and Super Mario 3D Land, as reported in the latest Nintendo Direct.
From today through October 14, Fedora Chair furniture in Animal Crossing will become available, while a Sushi Platter will become available starting on October 14. Content in the other games, as well as Gold Pants Mii character distributions, will become available later this year.