North Americans may have to wait until Q1 of 2014, but European and Japanese gamers can get this new version starting this December.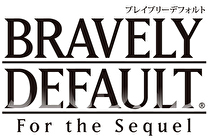 Bravely Default is coming to Europe on December 6 and the first quarter 2014 in North America on the Nintendo 3DS. In Europe, a special collector's edition will be available at launch and for those that pre-order will be able to receive an exclusive art book. This version of the game is enhanced from last year's Japanese release featuring a updated user interface, Japanese and English voice overs and new content.
Gamers in Japan will also be able to purchase the updated version of the game titled, Bravely Default: For the Sequel, on December 5 for 4,800 yen. Gamers that already own the original Japanese version will be able to purchase the downloadble version for 2,900 yen.