The Japanese RPG we have been waiting for will come with all of the refinements when it arrives.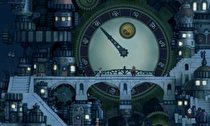 When Bravely Default: Flying Fairy makes its way to Western audiences at some point in the future, we will be receiving the updated version of the game, Bravely Default: For the Sequel, according to the Bravely Default Twitter account.
Bravely Default: For the Sequel takes the original Bravely Default and refines some of its mechanics. Some of these changes include updates to the battle system, interface improvements and additional story events. The Western release will also include the option to hear the original Japanese audio as well.
While Bravely Default: For the Sequel is scheduled to release in Japan later this year, the North American version of the game won't be released until 2014. The European release however is still expected before the end of the year.