The sun sets on Shadow's Kickstarter campaign.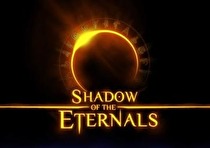 Precursor Games' Kickstarter campaign to fund Shadow of the Eternals for the Wii U & PC did not reach the required $750,000 goal, but the team plan to pursue other methods of funding the game.
The game, a spiritual successor to Eternal Darkness: Sanity's Requiem, made just under half of their goal. The campaign ran from July 25 to August 23 and received $323,950 in pledges from 5,932 backers.
The Order forum for people who pledged will remain open for a few weeks and will receive an upgrade to the software. Supporters can also use Precursor Games' Community Forums to discuss the game.
The original scheduled release date was October 2014 and featured David Hayter of Metal Gear Solid fame to play detective Paul Becker.