Who doesn't want to dress up as the legendary brothers?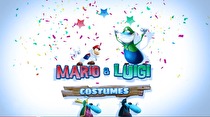 Mario and Luigi costumes will be available in the Wii U version of Rayman Legends. Rayman will have access to the Mario costume and Globox will have the Luigi one.

This news comes from today's Nintendo Direct presentation. Rayman Legends is set to release on September 3rd.