The big summer update has also been pushed to the fall.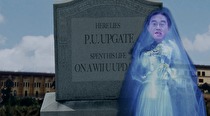 A new Wii U system firmware update, Version 3.1.0 U, is now available for download.
The update has the usual stability and performance updates, but now allows the SpotPass functionality to operate even while the system is powered down – similar to WiiConnect24. The update also allows the download and installation of software updates as well as the download of system updates while the system is powered down. System updates that are downloaded this way are then installed once the Wii U console is turned on.
Nintendo also mentioned that the previously announced summer update, that will add new features and further improve load times, has been delayed. The update will be arriving somewhere in between late September and early October.