Shantae (finally) wiggles her way onto the 3DS next week!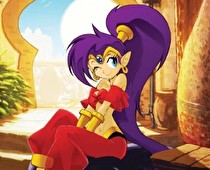 The highly-anticipated Virtual Console re-release of Shantae will be added to the North American Nintendo 3DS eShop catalogue on July 18. The news comes via WayForward's Facebook page.
Originally planned for a release on June 20, the digital title was delayed for undisclosed reasons. Shantae was developed by WayForward Technologies and originally published by Capcom for the Game Boy Color back in 2002. The game has become so sought after that copies of the original cartridge frequently sell for upwards of $300 on eBay.