Level-5's CEO calmes the nerves of the fans at France's Japan Expo.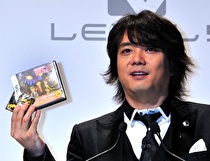 Level-5's President and CEO Akihiro Hino told fans to wait for further announcements on a western release of Professor Layton vs. Ace Attorney.
This was said at this weekend's Japan Expo in France, where Hino is a guest of Nintendo.
When the company president was asked about the game, he said the following: ''Something's in the works, but I can't talk today it today.''
Neither Nintendo nor Level-5 have made any official announcements, so this could give new hope to the fans and might indicate that the product is indeed coming.
Professor Layton vs. Ace Attorney is already available in Japan, it released on November 29, 2012.