Could we see more rare titles in the future?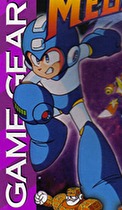 The ESRB has recently rated Mega Man for Game Gear.
Though nothing is confirmed by this, the recent rating given to such an old game could suggest that the title is making its way to the 3DS Virtual Console.
The Game Gear version of Mega Man, developed by Freestyle, combines features from both Mega Man 4 and Mega Man 5, and was originally noted for a lukewarm reception.
If this title hits the Virtual Console it will be the first time many have had the opportunity to play the game due to its rarity.