Party it up this October, and burn off those extra pounds by Christmas.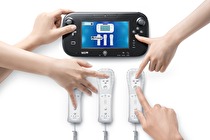 According to Nintendo, Wii Party U will release this October with Wii Fit U just a couple of months behind in December. Originally Wii Party U was slated for a summer release, which makes it a month later than expected, and Wii Fit U was originally listed as "launch window."
You can check out our impressions from the E3 show floor of Wii Fit U here and Wii Party U here.