...but it's still coming to Xbox 360 and PlayStation in September.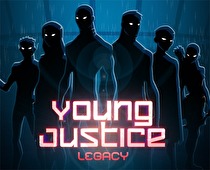 Young Justice: Legacy, the brawler based on the Young Justice TV series, is now set for a "TBD" release date on Wii U, Wii, and 3DS, which translates to, as a Little Orbit representative told us, likely 2014, definitely not 2013. It was originally set for a September release, which is still when the Xbox 360 and PlayStation 3 versions of the game will come out.
The Nintendo versions are being held back to make them better suited for each platform, with a focus on using the Wii U GamePad in more interesting ways. The Wii version was previously rumored to be shelved when Legacy was announced to be coming to Wii U, but it should be coming out alongside the Wii U version in the future.
When we brought up the idea of the low sales of the Wii U being the reason, the representative didn't fully answer the question, saying that there is more to it than just something like that.