The Sword & Sorcery developer has some good news for indie game fans.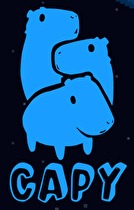 In an interview with VG24/7, Nathan Vella of Capybara Games (Super Time Force, Sword & Sorcery) said that he's seen "Nintendo making a big move to try and get smaller, unique, independent games on Wii U."
He goes on to say that they're reaching out to developers, and although they're "playing catch up," they're putting forth significant effort with people like Dan Edelman manning their downloadable division.
This is great news from Vella, and if true it could mean that Nintendo is poised to unfold their eShop into something big. With two new systems coming out this holiday season to compete with, indie games could give Nintendo the edge they need.