The latest MegaTen game is starting with a bang.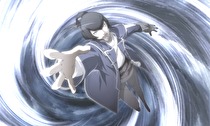 Shin Megami Tensei IV is sitting pretty at the top of Japanese charts, selling nearly 190,000 copies in its first week, according to Media Create.
This is promising news for Atlus' newest 3DS game, which is set to hit North American shelves July 16, and Europe sometime before October.