Europeans will finally get to enjoy this port of a great Sega Saturn game.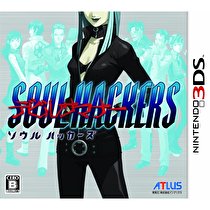 Shin Megami Tensei: Devil summoner: Soul Hackers is hitting Europe on September 13 according to Atlus's new trailer.
Soul Hackers released in North America on April 16, 2013, and started its life as a Sega Saturn game. The 3DS version is the first time the game has been officially released outside of Japan.