Get Randy with Monsters University.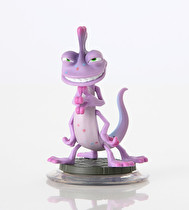 Disney Interactive has released a new trailer for the Monsters University Play Set featured in the upcoming Disney Infinity. The trailer shows a variety of characters in Toy Box and Play Set modes.
Also revealed was a new figure: Randy. Monsters University will launch in the Starter Pack for Disney Infinity on August 18. Check out the trailer below, and pictures of Randy in the gallery.