Game & Wario was originally meant to be pre-installed on Wii U, but was bumped to a retail release after the game had 'too many ideas'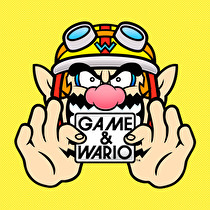 In another edition of Iwata Asks, our favorite Nintendo CEO sits down with Naoko Mori, Goro Abe, and Yoshio Sakamoto to discuss the upcoming Game & Wario. During the interview it's revealed that Game & Wario was originally going to be pre-installed on the Wii U, but they felt the game quickly outgrew what would be appropriate for a pack-in.
They also stated that it was decided not to make the game part of the WarioWare series because it wasn't in line with the "distinctive graphical style," of previous WarioWare titles. They went on to discuss many specifics about the individual games, such as the twenty-two microgames featured in 'GAMER' and a mode called 'Miiverse Artwork' in which players are asked to choose one of four random subjects to draw a picture of, then after a one minute time limit it is automatically uploaded to the Miiverse community. Also mentioned were the 240 prizes obtainable via in-game tokens.
Game & Wario is currently set to release in North America on June 23 for $39.99