WayForward brings the beloved half-genie to new regions.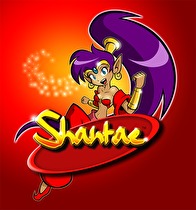 WayForward has confirmed through their official blog that Shantae is coming to the Nintendo 3DS Virtual Console on June 20. In anticipation of the release, new box art has also been revealed for the game.
Unlike the original Shantae released for the Game Boy Color, which only released in North America, players in Europe, Australia, and New Zealand will also have the chance to download the critically acclaimed game.
Shantae and the Pirates Curse for the 3DS eShop, the third game in Shantae's series, still lacks an official release date, but is expected later this year. Previously, WayForward had released Shantae: Risky's Revenge for the Nintendo DSi in 2010, which was well received.