The Playstation 2 series is getting the HD treatment on the Wii U.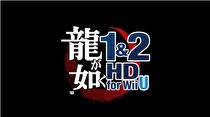 Yakuza 1&2 HD, a remake of the Playstation 2 titles, is set to hit Wii U from Sega on August 8. The game will be available as physically for 5,229 yen and digitally on the eShop for 4,700 yen.
The game is set in Tokyo and features a realistic environment that players can explore fully. Players can spot many familiar landmarks and enter various buildings. Unique to the Wii U version of the game, players will be able to access a map on the Wii U GamePad and make use of Off-TV play.
A special Iwata Asks with Nagoshi, the producer of the series will be available soon.