Tank! Tank! Tank! goes Free! Free! Free! Also 3DS eshop sales, Wii U VC, and more!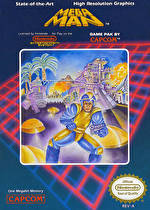 Sometime between last week and now, Nintendo decided they didn't want your money. No, they wanted all the money. Your cat's money, your dog's money, even the money you give to your daughter when she loses a tooth. Lots of sales, lots of new stuff, lots of old stuff. Nintendo is pulling out all the stops, and it's not going to get any easier for your wallet.
3DS eShop Retail Sales
Art of Balance TOUCH! - $4.99 Until May 9
Fun! Fun! Minigolf TOUCH! - $3.49 Until May 9
Nano Assault EX - $9.99 Until May 9
Pushmo - $4.99 Until May 9
3D Classics: Kirby's Adventure - $4.99 Until May 9
Dillon's Rolling Western - $6.99 Until May 9
Fluidity: Spin Cycle - $7.99 Until May 9
Tokyo Crash Mobs - $4.99 Until May 9
ATV Wild Ride 3D - $5.99 Until May 9
Marvel Pinball 3D - $4.99 Until May 9
Wii U eShop Retail Sales
Zen Pinball 2 - Marvel Tables 50% Off Until May 9
Wii U eShop Games
Lagomorphs have a more impressive history in gaming than one may expect. The titular Max from the Sam & Max series, Zero III from Virtue's Last Reward, and even those sweet rabbit ears from Super Mario Land 2 rank high on my list of illustrious leporidae. Kung Fu Rabbit has come to take a crack at that list with its take on the platforming genre. Guide the nimble rabbit through the challenging world before you. If Kung Fu has taught you anything, it's to always be prepared for blob attacks. And if being a rabbit has taught you anything, it's that carrots are delicious. Good luck, brave lapin!
Wii U Virtual Console
Celebrate Mega Man's 26th anniversary with this Virtual Console release of the blue bomber's first adventure. Mow down Cut Man, Fire Man, Guts Man, Elec Man, Ice Man, and Bomb Man as you blast your way to Dr. Wily and end his menacing ways. Looking back, it's a little sad knowing that our little humanoid buddy would have to face evil so often, never getting to enjoy his robot-childhood. How must it feel when you're called to action and all you want to feel is the cold steel of a Mega Woman's kiss? Maybe instead of viewing his recent activity as a hiatus, we should think of it as him taking a little break.
Now, how should I go about this? Should I pretend that Pac-Man is some unknown gem, perhaps stumble over the name a bit? That's how most go about it, but lets buck the trend. You know Pac-Man. This is Pac-Man. Steer the Pac of Men through a maze littered with fruit and ghosts. You wanna get the fruit, avoid the ghosts. Not much to it, but its certainly a classic.
3DS eShop Games
When it comes to this endless runner, I guess you have two choices; be eaten by a shark, or eaten by a bear? Not sure there's a clear winner there, although the shark part may result in drowning, something I don't anticipate enjoying. Regardless, try to face neither outcome by running as far and long as you can, jumping over any hazards along the way.
My Riding Stables 3D - Jumping for the Team - $TBD
Funny, all rich tycoons are foiled by young people with a dream. When one such baron sets his sights on your horse stable, it time to play some mini games and send that fool packing. Put your condominiums somewhere else, ya jerk!
Gummy Bears Magical Medallion - $TBD
There I was (yesterday to be exact), thinking the I had pushed the limits on just how much you can play with a gummy bear. I thought I had reached any sort of discernible limit, and them I hear about Gummy Bears Magical Medallion. I no longer had to stage plays or push them into crevices, suddenly I can control one across cheerful landscapes, running and jumping as I go! What a pleasant surprise.
3DS Virtual Console:
Honestly, Balloon Fight is one of the few NES games that Nintendo trots out for the Virtual Console that I can be bothered to play with anymore. But not for the main portion of the game, oh no. Balloon Trip is where it's at. It's pretty addictive, and really holds up. Hell, this B-Side attraction was the beginnings of both Balloon Kid and Balloon Trip Breeze (for Game Boy and Wii U's Nintendo Land, respectively).
DSiWare Games:
Armageddon: Operation Dragon - $TBD
I can stretch the truth at times, play around with the intentions or premise of a title. But I don't think I want to for this one. Armageddon: Operation Dragon has you riding a dragon across four planets, collecting balls of energy to prevent the destruction of your home planet. Listen, if we had dragons I'd do the same thing. Who wants to give that up? You've got a best friend for life right there.