So dreamy, literally.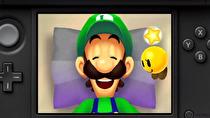 Mario & Luigi: Dream Team is releasing in North America on August 11, July 12 in Europe, and July 18 in Japan.
The release date along with new details on the game were revealed at today's Nintendo Direct. This entry sees Princess Peach being kidnapped and taken into the dream world. Players will explore both the real world and the dream world. The dream world is explored by interacting with a sleeping Luigi on the touch screen.