The popular mobile game is creating ties with Nintendo's 3D handheld.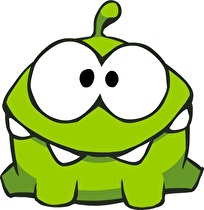 Cut the Rope, the popular mobile puzzle game, will be getting an overhaul for the Nintendo 3DS. The game was announced this past weekend during iDEAME, a gathering for indie development in Madrid, Spain.
The port will be developed by Abylight, which are responsible for various digital titles on WiiWare and DSiWare. The game's original creator Zeptolab is set to publish the game and will do so through the Nintendo 3DS eShop. Not many things are known about the conversion, though the extra PC/Mac levels will be added to beef things up. It will also include various achievements and online leaderboards, so that you can compete with friends over Nintendo Network.
Cut the Rope has in the past been released on Nintendo DSiWare, where a purchase will set you back 500 Nintendo Points. How much the game will cost on the Nintendo eShop and when it will be available, is currently unknown.