Swapnote gains a few key convenience features.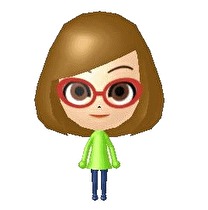 The Nintendo 3DS's handwritten messaging system has been updated to incorporate some new features.
On top of the sorely needed faster load times, the application now allows users to use a different pen color on each page, undo previous pen strokes, and take photos or record audio to attach to their notes without the need to exit the software and start the 3DS Camera or Sound applications. Replies to incoming notes now let you attach photos or sounds, allowing for photo comparisons or recorded reactions.
Users are also given the new ability to filter notes by users or favorites, delete multiple notes at once, and choose whether they want to receive special notes on a category-by-category basis.
In order to update the software, you'll need to go to the 3DS eShop and select the download from the update prompts, or locate Swapnote on your account history and hit the Update button.