Assassin's Creed is here to stay, unless you want it to leave.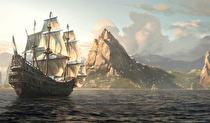 Yannis Mallat, the CEO of Ubisoft Montreal, talked about the future of the Assassin's Creed franchise in an interview with Eurogamer.
The frequency of use does not matter if the content is of sufficient quality, according to Mallat. He stated, "When you have quality content, the frequency of coming out with the game is not an issue at all." When it comes to the end of the series, Mallat says it is up to the growing fanbase: "The players will tell us. Right now there are more and more coming into the franchise, so I don't see that day."
Assassin's Creed IV: Black Flag will be released on Wii U on October 29 in North America and November 1 in Europe.