How can Rachel aim with that hair in her face? FIND OUT!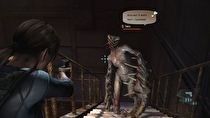 Resident Evil Revelations is playing host to a variety of new features for its HD makeover on the Wii U, including new Raid Mode characters, and interesting uses of the Miiverse.
The impossibly coifed Rachel escapes the shackles of the game's campaign to make her debut in Raid Mode, alongside series favourite Hunk. Raid Mode puts players in sections lifted from the campaign, and has them complete special tasks and fend off enemies with new attributes and perks.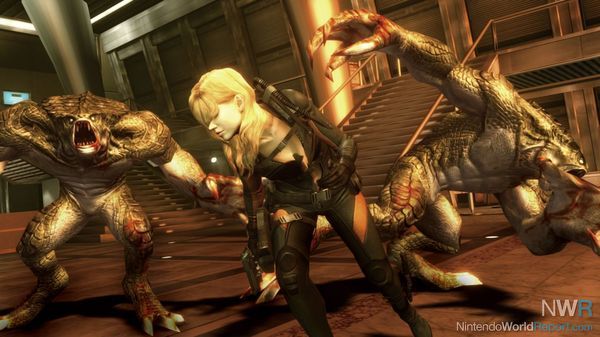 Two new enemies make an appearance: the Wall Blister shows up in the campaign, while an unnamed beast will "harass you to no end in Raid Mode." The methods used to encounter the latter are being kept a secret at the moment.
The GamePad's touch screen will look familiar to Revelations veterans, as it bares a resemblance to the 3DS version of the game. The interface allows players to select weapons and items with simple taps of the screen. The game can also be played on the controller with Off-TV play.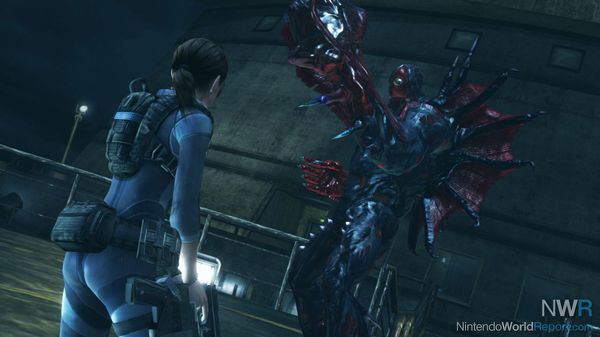 Should players encounter the game over screen, they can vent their frustrations through the Miiverse, or share advice and tips. These messages appear in other players' game over screens should they meet the same fate.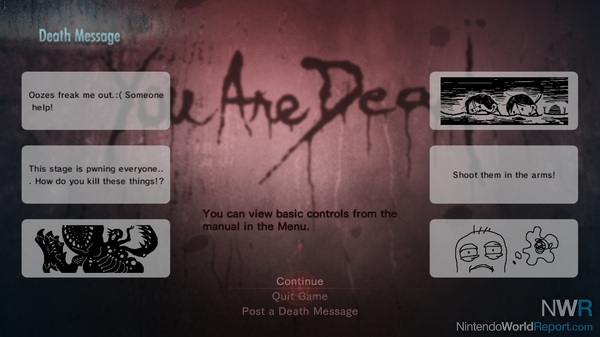 The last addition is another Wii U exclusive named Creature Voice. Players can write messages that appear next to an enemy's healthbar in Raid Mode. The messages can range from helpful ("Shoot my arms!") to random trolling (REVELAITONS!!).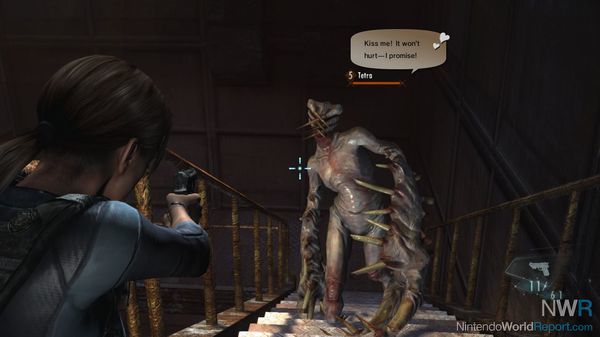 Resident Evil Revelations is scheduled to release on May 21 in North America, and March 24 in Europe.