European fans will be crawling their way through dungeons, too.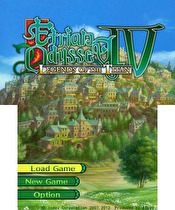 During the Nintendo 3DS Direct presentation, Satoru Shibata confirmed that Etrian Odyssey IV:Legends of the Titan will come to Europe in the spring.
Shibata, the Nintendo of Europe president, gave a quick overview of the game, focusing on what makes it unique. The Etrian Odyssey series is a first-person dungeon crawler that has players mapping out the areas they explore. Legends of the Titan adds an easy mode, which allows players to forgo losing progress upon death by warping out to the game's town and healing. This entry also eschews 2D sprite work for polygonal models, and will display enemy models in the dungeons exactly as they appear in battle.
Etrian Odyssey IV is also coming to North America on February 26.