Of course, it is only available for a limited time.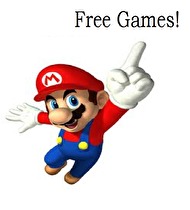 Club Nintendo members can get a free downloadable game with the purchase and registration of a 3DS XL system and a copy of either Luigi's Mansion: Dark Moon or Pokémon Mystery Dungeon: Gates to Infinity.
Buyers will have five games to choose from, including: Star Fox 64 3D, Freakyforms Deluxe: Your Creations, Alive, Art Academy: Lessons for Everyone, Super Mario 3D Land, and Professor Layton and the Miracle Mask.
The deal will only be valid between March 21 and April 30.