Net profit is projected despite the slashed sales projections and expected loss in operating income.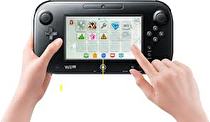 Nintendo has reduced its forecast of global Wii U and 3DS hardware and software sales for the fiscal year ending March 31, 2013, but still expects to post an annual net profit.
The company now envisages selling 4 million units worldwide in Wii U consoles, down from the previous estimation of 5.5 million units, while software projections have been modified from 24 million to 16 million units.
It also expects to sell 15 million 3DS systems, which is less than the earlier figure of 17.5 million, as well as 50 million units in software.
This revised sales forecast, down overall by 17.3% from the last financial report, has led to an anticipated operating loss of 20 billion yen. However, in spite of this, Nintendo has increased its net profit expectations from 6 billion yen to 14 billion yen, attributing this to fluctuations in the value of the yen against the US dollar and the euro.