Nintendo may be allowed in China once again.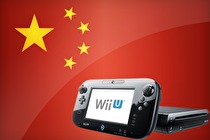 China may end its 13-year ban on video game console sales. China's state-run newspaper, The China Daily, reported today that the Ministry of Culture has begun discussions with other Chinese agencies and gaming manufacturers about lifting the ban.
The ban was established in 2000 in an effort to protect China's youth from the negative influence of video games. However, PC gaming has remained a strong pastime in China throughout the ban, leading to speculation that the Ministry is questioning the importance of the ban.
The ban may also be in question because of the economic benefits of allowing console sales. Various gaming consoles have been found on the Chinese black market throughout the ban, sold without taxes and tariffs normally imposed by the government.
The process for lifting the ban will be a long one according to Forbes. An anonymous Ministry source explained that all seven Ministries that created the ban must agree to lift it.
Nintendo has always been the most popular console sold in Asia, leaving one to wonder how lifting the ban may affect the next console generation. Nintendo stocks in Japan have already benefited from the rumors.