The animal kingdom dominates this week's Nintendo Downloads.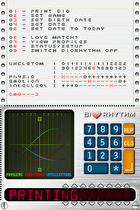 Well, this sure is a big change from the single DSiWare title we knew about. All the download services are getting some love today, starting with the Wii U eShop and its ZombiU and NBA 2K13 demos. 3DS eShop is no slouch with Hello Kitty Picnic with Sanrio Friends, Reel Fishing 3D Paradise Mini, and 101 Dino Pets 3D. Capping things off is the Wii Virtual Console getting another fighter in the form of World Heroes 2.
eShop Retail releases and Demos
Wii U eShop Demos:
3DS eShop Retail Releases:
Hello Kitty Picnic with Sanrio Friends - $19.99
3DS eShop Games:
Reel Fishing 3D Paradise Mini - $3.99
Listen, we can't all be millionaires flying off to Sunny McWarmsville just to catch a couple trout! Some of us have families to support, and most of us don't want to go ice fishing. It's cold and it stinks! So what's left for us to do? Glad you asked! Reel Fishing 3D Paradise Mini brings the outdoors indoors as you fish in six different stages and take on 20 different missions. Plus, it promises lots of tackle, so you can take all day to decide just like in real life.
Wild Adventures: Ultimate Deer Hunt 3D - $3.99
Whether you're a little too squeamish to hunt or just have a vendetta against the animal kingdom, Wild Adventures: Ultimate Deer Hunt 3D is here to help. Make the animal kingdom regret the day they were born in the wilds we've decided to invade for sport! Watch as 20 distinct species of animal whither and die before you and your arsenal of 20 weapons. Look out! They're com in' right for you!
If Jurassic Park was real, and had become a successful tourist attraction, what would have been the next step? 101 Dino Pets 3D is our answer. After successfully breeding and raising dinosaurs into captivity, domesticating them into house pets is the natural progression. Play, pet, and outfit 101 cute dinosaurs, all the while wishing to live in that timeline where dinosaurs and man get along swimmingly.
DSiWare:
Biorhythm - $1.99 / 200 Points
Get ready for a head trip. Biorhythms are used to predict various aspects of one's life, chief among them, one's physical, emotional, and intellectual well being. Based off of one's birth date, a series of mathematical formulas are used to determine your strengths and weaknesses in these areas on a day-to-day basis. Has a bully challenged you to a duel? Plan the date for one where your physicality is at it's strongest. Need to break up with your latest girlfriend? Pick one of your less emotional days; save those tears for when you watch Rainman again. This DSiWare title can even gauge the compatibility with your partner, and there's even a genuine video game locked away in there. Now you too can own what top scientists have deemed "pseudoscience."
Wii Virtual Console:
Grab those Mad Catz and plug in that Hori, folks, because it's fightin' time on the Wii! Originally released to arcades in 1993, World Heroes 2 boasts a roster of 14 characters (six of which are fresh faces) and a unique mode known Death Match. In addition to the standard best of three mode, Death Match uses an arrow within the player's health bar to depict the tide of war. As a player takes damage, the arrow moves down the health bar. If it reaches the end, the player must mash buttons to keep their player on their toes lest they lose to a 10-count and face elimination.