Don't let the penguins eat the Tetriminos!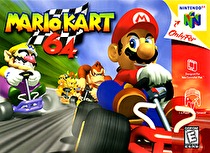 Tetris, Snowpack Park, Punch-Out!! Feauturing Mr. Dream, and Mario Kart 64 are all rewards through Club Nintendo.
Tetris is the classic 1989 Game Boy puzzler featuring falling Tetriminos. This classic can be yours for 150 Coins.
Snowpack Park places your Mii in the role of caregiver of up to 100 penguins. Developed by Skip and released in 2010, you take part in catching penguins for your park and playing mini-games with your feathered friends in order to keep them happy. For only 150 Coins you too can be one with the penguins.
Punch-Out!! Featuring Mr. Dream is the NES classic, sans Mike Tyson. Learn opponent patterns in order to dodge blows and help Little Mac fight his way to the top. Roll with the punches and you may redeem 200 coins to download.
Mario Kart 64 is considered by many to be the best Mario Kart in the series. Originally released in 1997, the game stars Mario and friends racing Mario Kart style with banana peels and shells. 200 coins and you can rev up and join in on the fun.
All the above games are available now until February 10.