But hurry! The sales all end in the first of January!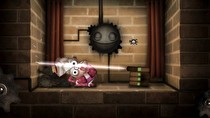 Three Wii U eShop games, Little Inferno, Trine 2: Director's Cut, and Chasing Aurora, are currently on sale on the eShop until early January.
Little Inferno, regularly $14.99, will be $9.99 until January 4; Trine 2, regularly $19.99, will be $15.99 until January 7, and Chasing Aurora, regularly $14.99, will be $7.49 until January 4.
Earlier this week, Wii U eShop developers, including Chasing Aurora developers Broken Rules, lamented how they wanted to discount their games in North America but couldn't for an unknown reason. Apparently that issue has been resolved, as those games are now discounted at the discretion of the games' developers.