Pikmin 3, Animal Crossing, Luigi's Mansion, Fire Emblem all set for the first half of 2013.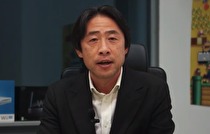 Many of Nintendo's upcoming releases from now until the first half of 2013 were announced today during the Nintendo Direct Europe presentation.
Curve Studio's Hydroventure: Spin Cycle will be hitting the Nintendo eShop on December 13, which for those paying attention, is next week. Later in the month on Wii U, lovers of downloadable games will be able to get their hands on Zen Pinball 2.
In January 2013, there will be two more titles on the Nintendo eShop for the 3DS. Tokyo Crash Mobs from Nintendo will be available on January 17 and Picross E2 from Jupiter will also be available during the month.
LEGO City Undercover will be published by Nintendo of Europe for both Wii U and Nintendo 3DS. The game will be hitting the region in early 2013. Futhermore, Nintendo will also be publishing Scribblenauts Unlimited on both systems and it will be coming on February 8. In March 2013, Nintendo of Europe will go all out with a big number of titles. Luigi's Mansion, Dr. Kawashima's Devilish Brain Training: Can You Stay Focused?, and HarmoKnight will all be coming to the Nintendo 3DS in that month alone.
In April, even more love will be given to the Nintendo 3DS in the form of Fire Emblem: Awakening. Later in the second quarter of 2013, this title will be joined by Wii U Panorama View, Pikmin 3 for Wii U and Animal Crossing for Nintendo 3DS.