No word if this connects to Bravely Default at all.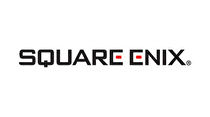 Square Enix has filed a game-related trademark for "All The Bravest", as well as domains for AllTheBravest.net and AllTheBravest.com.
The domain names were registered through domain management company Thomson Brandy on November 29, with the trademark (number 011386349) filed on the same day.
Though the specifics for the trademark are unknown, Square Enix published the similarly-titled Bravely Default: Flying Fairy in Japan this year.
Credit to Fusible for the story.