Canada: home of poutine, three NWR staffers, and now the Wii Mini.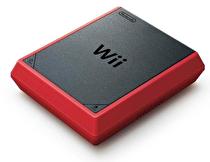 The Wii Mini will be exclusive to Canadians this holiday season, and will retail for $99.99.
The redesign, which we rumoured originally, will arrive on store shelves December 7. The system itself is matte black with a red border. and ships with a red Wii Remote Plus, and red Nunchuk.
The Wii Mini will not have any online functionality, and like current model regular Wii hardware, does not support GameCube backwards compatibility.
Registering the system through Club Nintendo will earn 100 Coins.
Nintendo of Canada is unable to comment on when the Wii Mini will be sold in the US.