For rough and tough platforming, we will have to wait a little longer.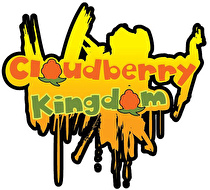 Cloudberry Kingdom, the upcoming Nintendo eShop title for Wii U, is not coming this month its developer, Pwnee Studios, confirmed.
In a response to our question of whether the game would launch this month as expected, we received the following response: ''Unfortunately it is not. Looks like we're going to delay for a bit and go for a simultaneous launch across multiple platforms.''
Cloudberry Kingdom is a 2D platformer containing an unlimited number of procedurally generated levels. Depending on how well the player performs, the game adjusts the level design to become easier or harder, so that it remains suited to the player's current skill. Although it starts off simply, it is possible to eventually ascend to levels of such incredibly punishing difficulty that even the game itself describes them as 'masochistic.' Chaotic four-player co-operative play is also possible, for those who desire an extra challenge.
A new release window for the game was unfortunately not given at the time of writing. The beta was made available to its Kickstarter backers on Steam.