Wii U owners will have to wait to get their hands on HD Dragon Quest.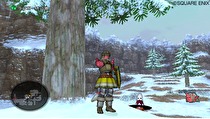 Dragon Quest X: Mezameshi Itsutsu no Shuzoku will be releasing on the Wii U next Spring in Japan.
It was previously known that gamers purchasing the Wii U Premium Set, would have access to a beta version of the game. The game's producer, Yosuke Saito, revealed that gamers will have access to the beta version starting next February. The Wii U version of Dragon Quest X will also feature off-TV play allowing players to use the GamePad instead of their television set. You can also make use of the touch screen as a soft keyboard.
Dragon Quest X released on the Wii in Japan this past August. There is still no word if or when the title will be released in the West.