The fun starts at 10 a.m. ET/7 a.m. PT, and will focus on holiday 2012 3DS titles with a tease of 2013.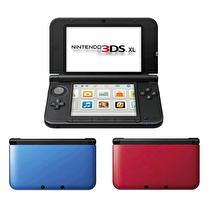 Nintendo of America will host a Nintendo Direct tomorrow morning at 10 a.m. ET/7 a.m. PT that will focus on the upcoming 3DS lineup, including a tease of 2013 releases.
Nintendo's Facebook and Twitter pages revealed the event with this statement: "Tune in to Nintendo.com tomorrow at 7AM PT for a new Nintendo Direct! We'll be taking an in-depth look at several announced Nintendo 3DS games coming this holiday season, and there might even be a sneak peek at a few 2013 titles!"
Nintendo of Europe hosted a similar Nintendo Direct at the beginning of October, which revealed Crashmo, Level-5's localization of Guild 01 titles for eShop, and more. Currently, Level-5's first Guild 01 eShop title, Liberation Maiden, is slated for release tomorrow. Those games, along with Professor Layton and the Miracle Mask (releasing on October 28), Paper Mario: Sticker Star (November 11), Brain Age: Concentration Training (December 3), and Fluidity: Spin Cycle (December 27), are all likely to be discussed.
As for the 2013 titles that could be mentioned, we might hear more about Luigi's Mansion: Dark Moon (Q1 2013), Animal Crossing (first half of 2013), Fire Emblem: Awakening (2013), and Tokyo Crash Mobs (early 2013). Additionally, we could hear of titles we haven't previously heard about.