Symphony of the Goddesses will play in Sydney next February.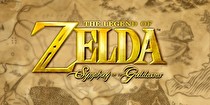 The Legend of Zelda: Symphony of the Goddesses will be heading to Australia next year to continue its tour.
The first confirmed sessions to take place in Australia are to be held at the Sydney Opera House in Sydney, New South Wales. Session times are 8pm on Friday, February 1st and 2pm on Saturday the 2nd. Tickets are already on sale at ticketmaster, and are selling out fast. Be quick if you want to attend the concert!
The concert is a follow-up to the Legend of Zelda 25th Anniversary Symphony, featuring memorable music from many games in the series' history.